Our platform is the Piper Aztec PA-23-250, a 6 seat twin engine aircraft that has been highly modified to carry our state-of-the-art technical surveying equipment.
A typical flight crew consists of a pilot and sensor operator who sits in the aft of the aircraft and controls the flight management system, GPS, and of course the camera system.
During survey missions the aircrew maintains close contact with our headquarters located at Boundary Bay regional airport (CZBB).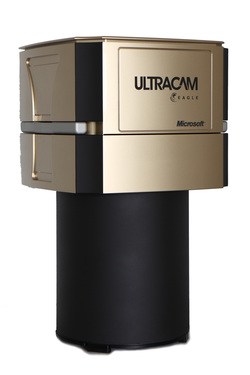 Our NEW Sensor - Vexcel UltraCam Eagle Mark 3!
In another exciting step forward, Kîsik Aerial Survey Inc. is the first North American owner/operator of Vexcel's new 
UltraCam Eagle Mark 3
 digital aerial camera system - Vexcel's  flagship of their UltraCam line-up and the largest commercially available digital camera footprint.
With a footprint size of 26,460 x 17,004 pixels and 450 megapixels, the UltraCam Eagle M3 camera provides unparalleled acquisition efficiency combined with unmatched signal-to-noise ratios for superior radiometric quality on any aerial mapping project.
Using re-engineered solid state storage technology and an entirely updated image processing workflow - the new UltraCam Eagle M3 seamlessly took flight for the start of Kîsik's 2018 photo season!