Kîsik is proud to provide our partners at the Hakai Institute and the University of Northern British Columbia with a dedicated aerial survey platform to support their critical scientific research and climate change mapping.
The Airborne Coastal Observatory (ACO) features a variety of sophisticated technologies, including LiDAR and Hyperspectral sensors, in order to examine and monitor indicators of climate change and inform a wide variety of scientific questions from BC's icefields to oceans.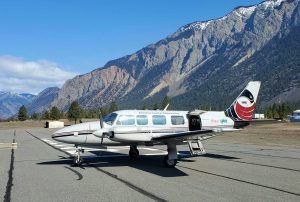 Working alongside our partners at Ostrom Climate, Kîsik has measured and offset our 2021 fuel emissions from the Airborne Coastal Observatory. Along with the direct climate benefits of flying carbon neutral, the ACO's involvement in the Great Bear Forest Carbon Project also supports the local First Nations' communities of the Great Bear Rainforest.