At Kîsik, our people are our single greatest strength. Guided by our shared values, the Kîsik team is comprised of a unique blend of professional backgrounds in Aviation, Geomatics, Cartography, Geographic Information Systems, Remote Sensing, and Safety Management. Together, we deliver a highly reliable service that leverages the experience of our diverse team to consistently produce the highest quality results.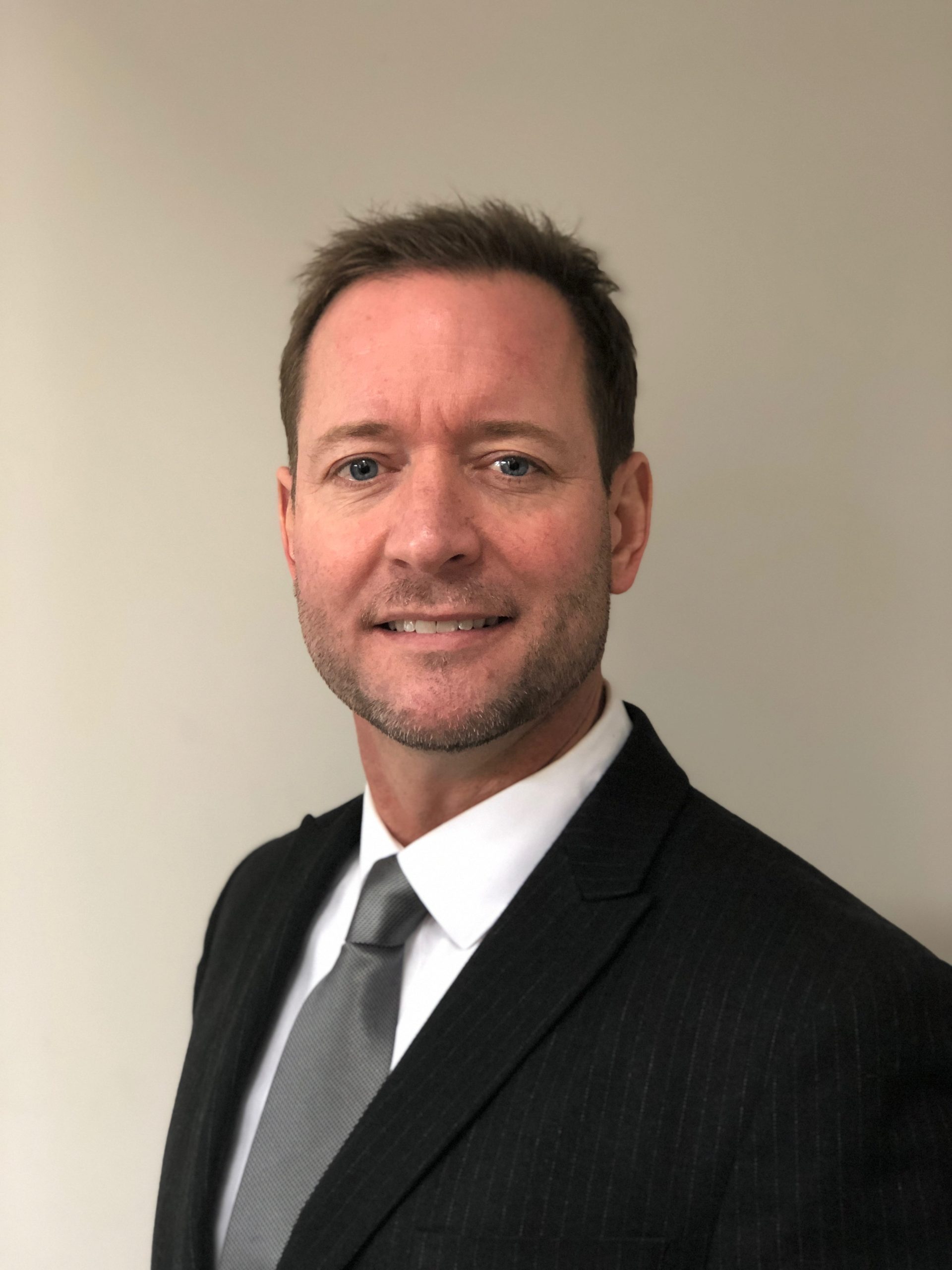 Andrew Naysmith - President & CEO
Andrew acquired Kîsik Aerial Survey in 2016, after a visit to a local Starbucks one fateful morning. Although the aerial surveying field was new to Andrew, he brought many years of aviation experience as both the CEO and owner of a mid-sized regional airline based at YVR. Andrew also brought an exceptionally strong technical background from more than a decade in the field as an electrical engineer, working on large and complex power generation sites across both the US and Canada. A curious and driven entrepreneur by nature, Andrew is constantly looking to learn more about surveying technologies, future opportunities, and his amazing team at Kîsik.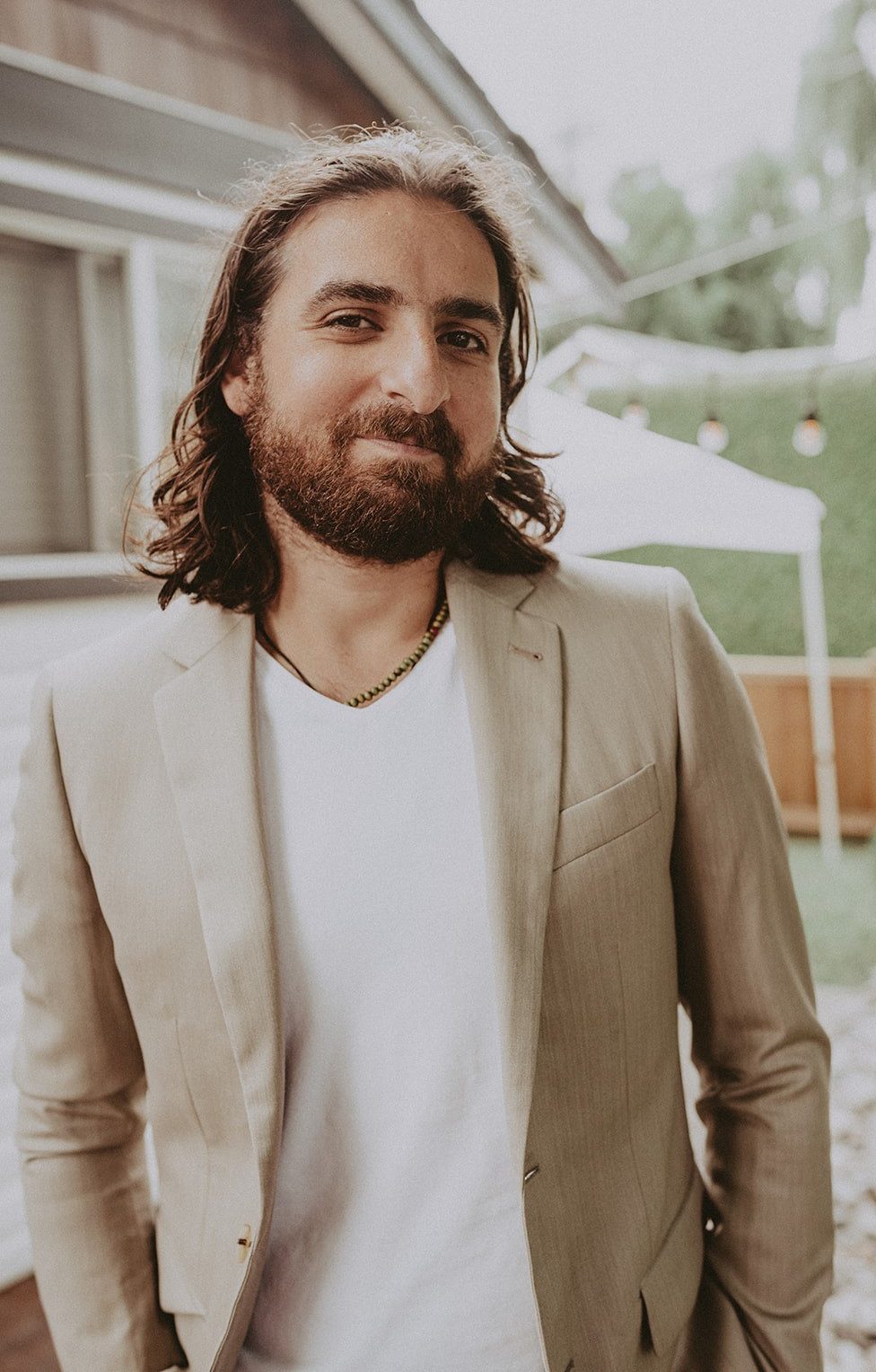 Trevin Muscat - General Manager
Originally from Ontario, Trevin answered the call of the mountains and headed west. Graduating with an Environmental Studies degree specializing in GIS and Remote Sensing, Trevin worked as a Geospatial Analyst for Canada's largest telecom and spent 5 years in GIS for a municipal government before moving to Vancouver. Forever grateful to Kîsik for igniting a love of aviation, Trevin spent the first two years in the back of the company plane witnessing the land and the stunning scenery of Western Canada. An avid snowboarder, scuba diver, camper, motorcycle enthusiast and now student pilot, Trevin looks for any opportunity to play outside in this majestic place we call home.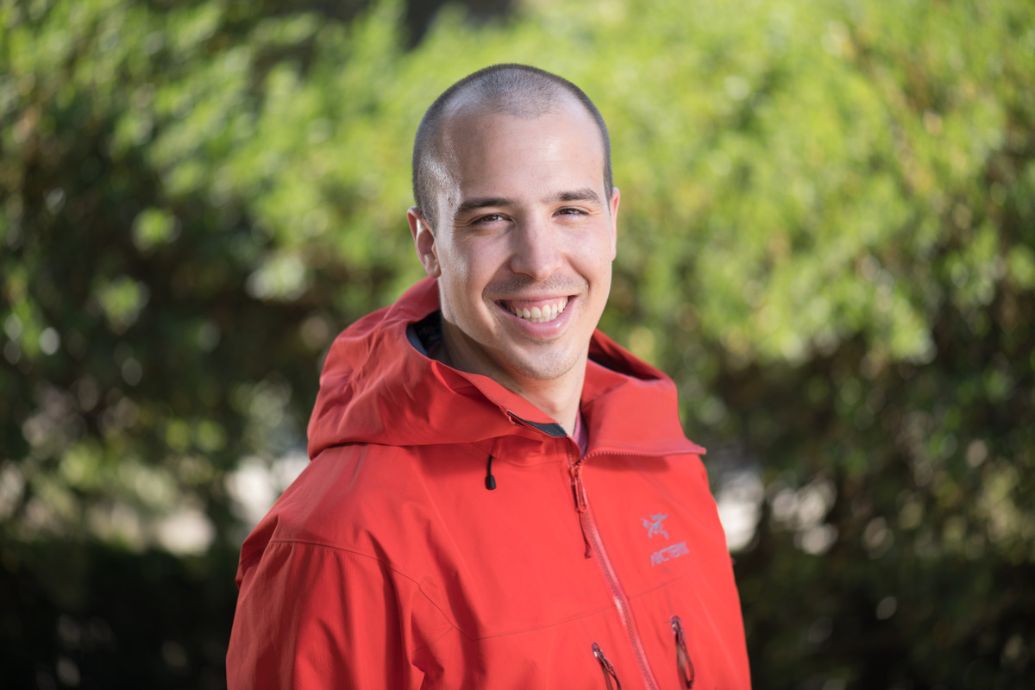 Thomas Dionne - Operations Lead
Thomas grew up in the Lower Mainland and received his bachelor's degree in Geography, Geology and History from McGill University. Thomas strives to learn as much as possible through taking on evermore complex personal and professional challenges. Thomas values hard work, authenticity and kindness in the pursuit of excellence. Thomas understands how to balance aviation, maintenance and technical team members to ensure high quality airborne sensor data is captured and delivered safely, efficiently and sustainably. Thomas spends his free time playing sports and board games or working on personal projects in the shop or on a computer.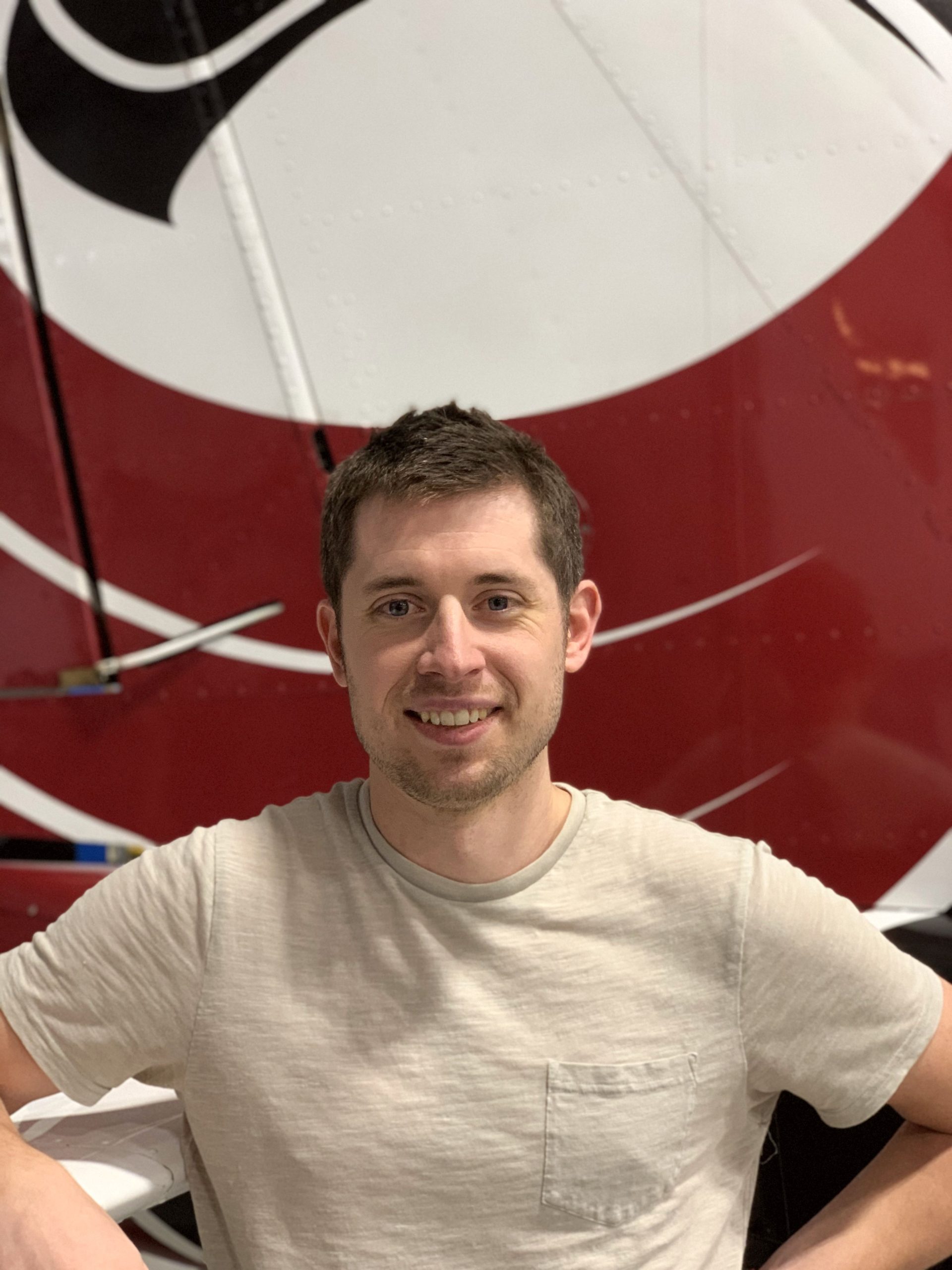 Corey Newton - Sensor Operator & LiDAR Specialist
Corey first trained as a commercial pilot before pursuing a degree in Geography from SFU, specializing in Remote Sensing. After several years of flying charters, med-evacs and scheduled service throughout the Arctic and Western Canada, he joined the Kîsik team as a Sensor Operator - a position where his interests, education and work experience converge. In the off-season he is likely to be found travelling throughout South America or the Balkans, exploring and photographing Vancouver by bike, programming and managing a growing network of computers, learning French, or researching his next motorcycle.
Irene Li - Sensor Operator & Production Specialist
Growing up in Guangzhou, Irene moved to Vancouver in 2015 and earned her Bachelor's degree in Global Environmental Systems as well as a Certificate in Spatial Information Systems from Simon Fraser University. Irene is interested in all aspects of environmental systems, especially using geospatial software to perform data analysis. Irene recently completed her Master's degree in Geomatics for Environmental Management from the University of British Columbia. In her spare time, Irene loves building LEGO, spending time with friends in cafes, and cooking.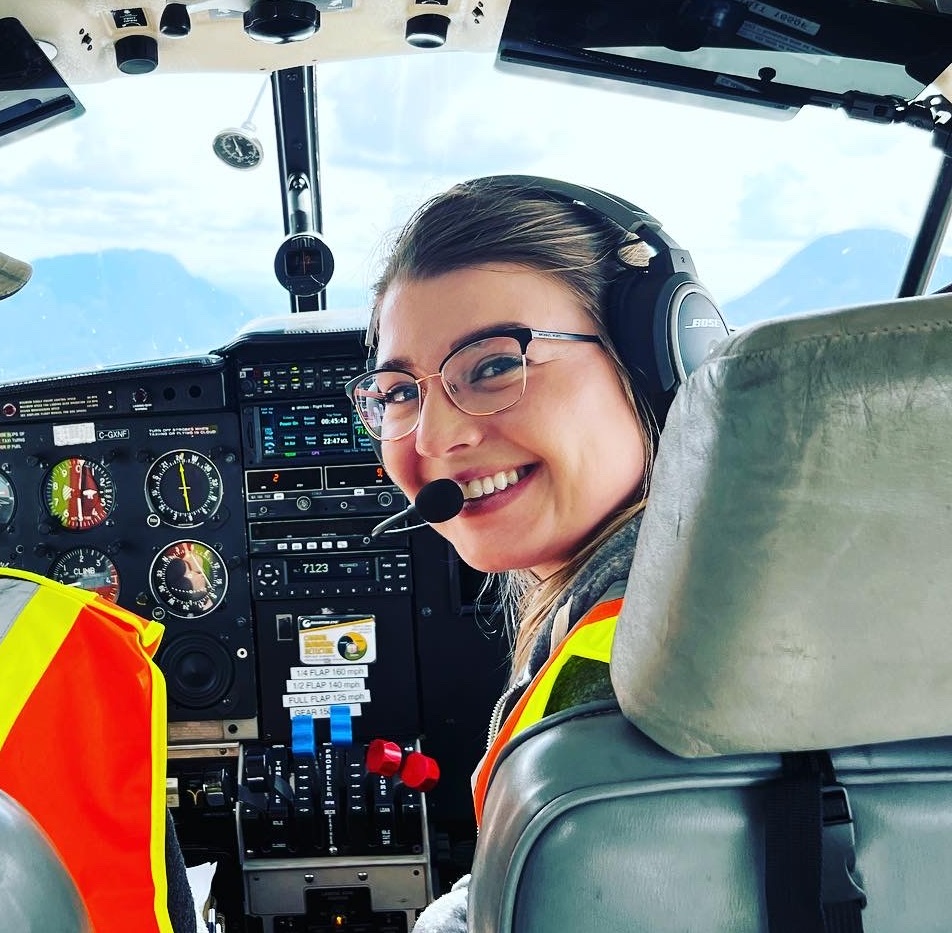 Lindsay Eenkooren - Sensor Operator
Lindsay graduated from Carleton University in 2018, with a degree in Earth Sciences. Relocating to BC from Kitchener Ontario in her search for a new adventure, Lindsay is no stranger to aviation; and has been flying in small aircraft her whole life thanks to her mother - who also happens to be a pilot. In her downtime Lindsay loves hiking, backcountry camping and snowboarding, and will attempt to pet every dog she sees.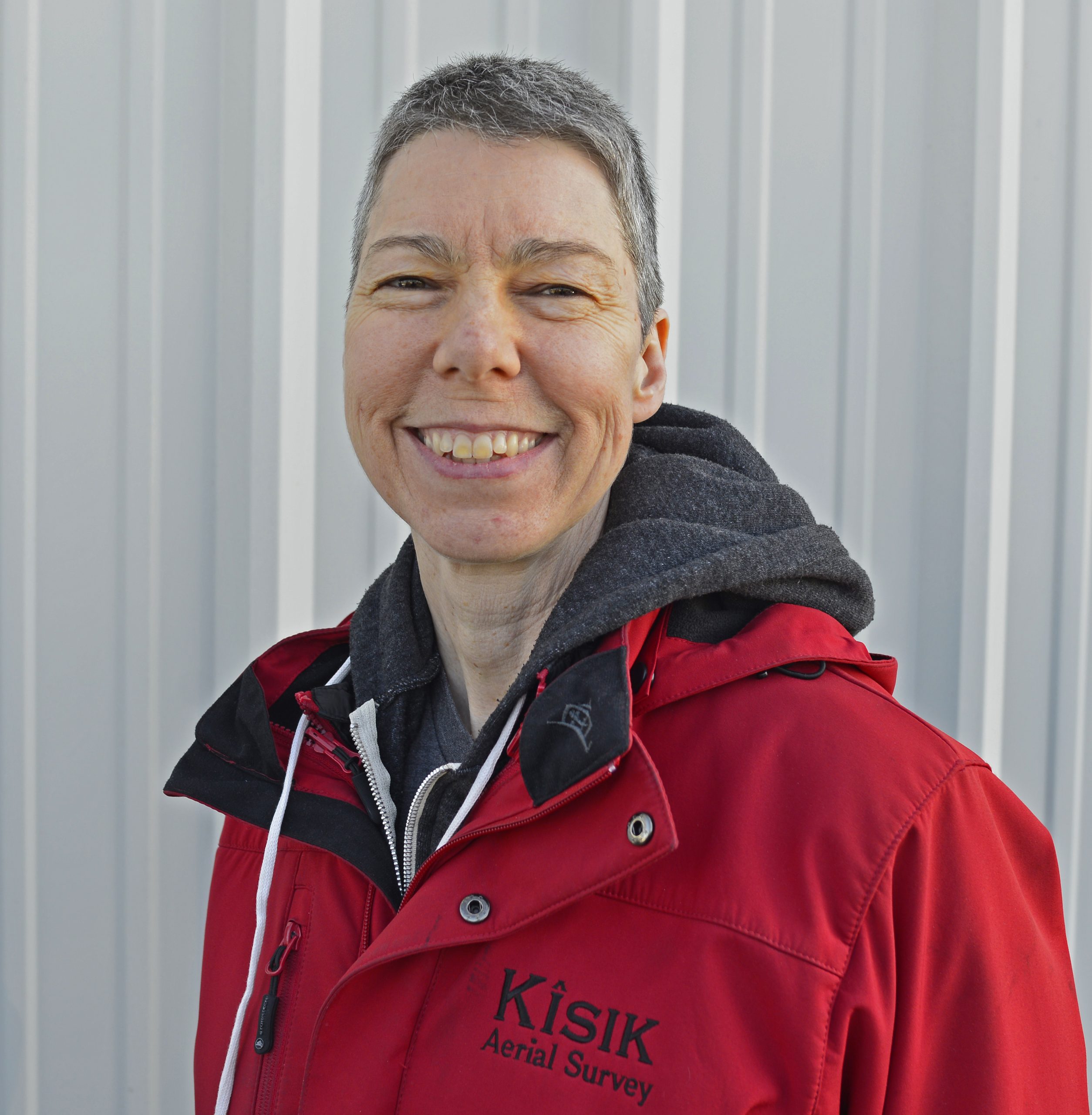 Robyn Stewart - Chief Pilot / Operations Manager
Robyn has flown for Kîsik since 2011, but still has new things to learn about the planes in our fleet and taking care of our talented crews. She also serves in the Canadian Armed Forces Reserves and works as a professional Klingon translator. Her hobbies include running, sleeping, and eating chocolate. If she gets old, she plans to retire and adopt a pet chicken.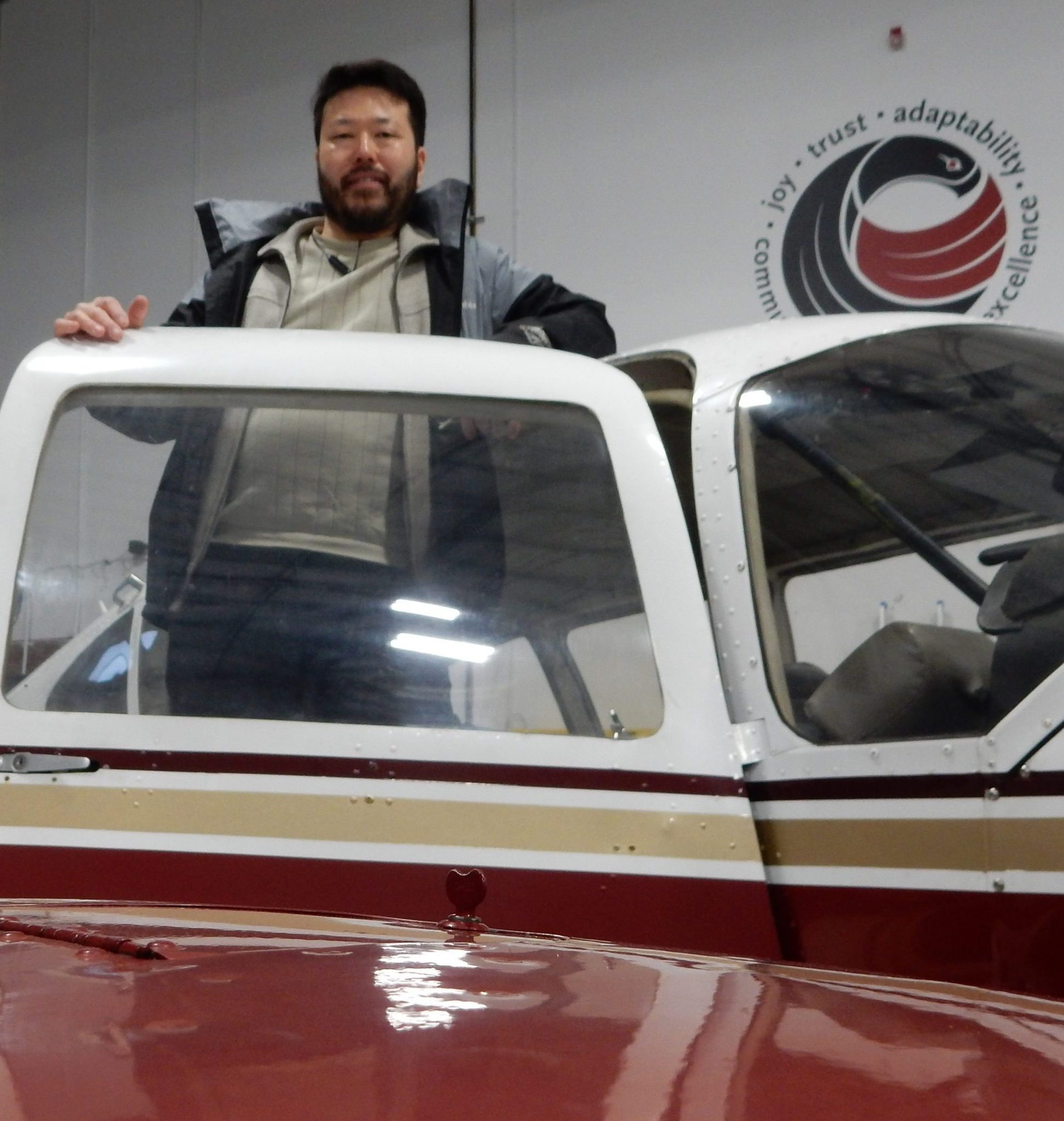 Lawrence Ando - Survey Pilot
Lawrence considered a career in electronics- then switched to construction when a summer job turned into something he liked doing because it was outside. This led him to becoming a Red Seal certified carpenter through BCIT. Then the flying bug bit during a familiarization flight over Vancouver. Lawrence's flying career has taken him from skydiving pilot in Canada to charter pilot in east Africa, as well as both a low-level and high-level survey pilot throughout North America, Africa, and Europe. When not flying, Lawrence enjoys various outdoor activities.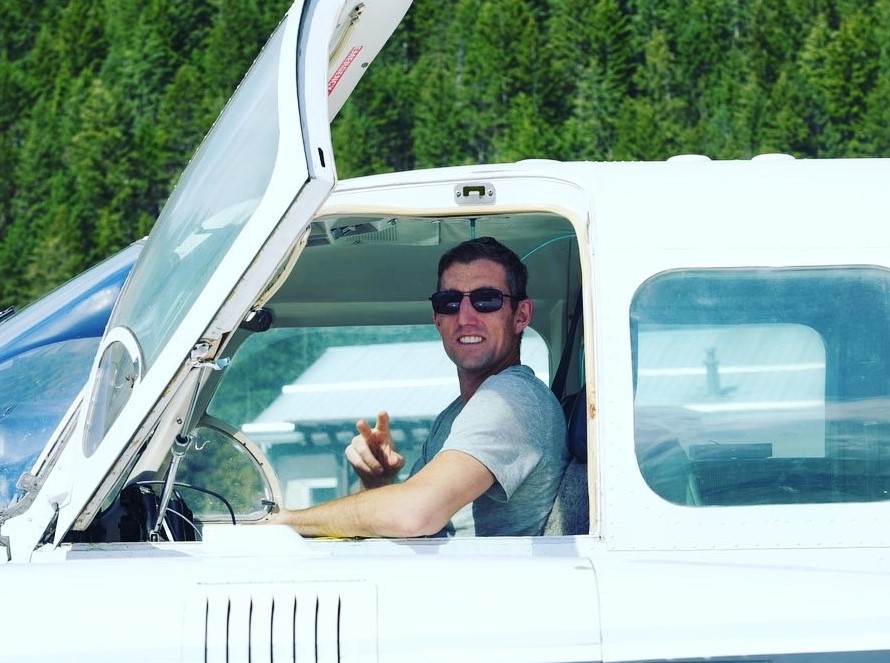 Henry Mackenzie - Survey Pilot
Henry graduated from the University of Victoria in 2009 with a Bachelor of Arts degree; majoring in Geography and minoring in Environmental Studies. He then earned his Commercial pilots license in 2012, and has been flying commercially in western Canada ever since. He's the newest pilot to join the Kîsik team and is happy to be a part of the fantastic work environment that Kîsik offers. In his down time, Henry enjoys surfing, snowboarding and riding his bicycle.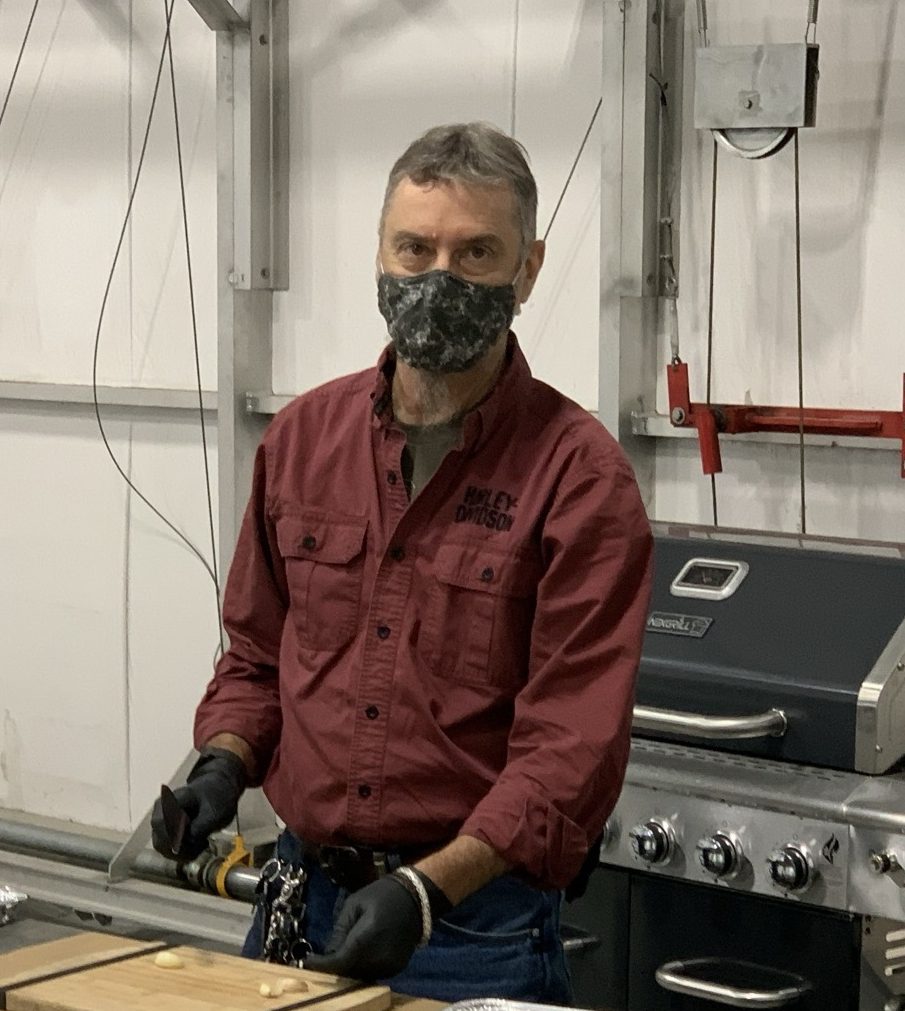 Kelvin Kozsan - Director of Maintenance / PRM
Kelvin is both the Director of Maintenance (DOM) and the Person Responsible for Maintenance (PRM) for Kîsik Aerial Survey, and brings over 20 years of hands-on experience. Proficient in both mechanical and structural repair, Kelvin holds a valid AME License from Transport Canada with both M1 and M2 endorsements. Kelvin also brings a wealth of experience in management and Crew Chief positions from various organizations both domestically and abroad. When not maintaining Kîsik's fleet, Kelvin can be found cooking something delicious on the BBQ or out riding his Harley.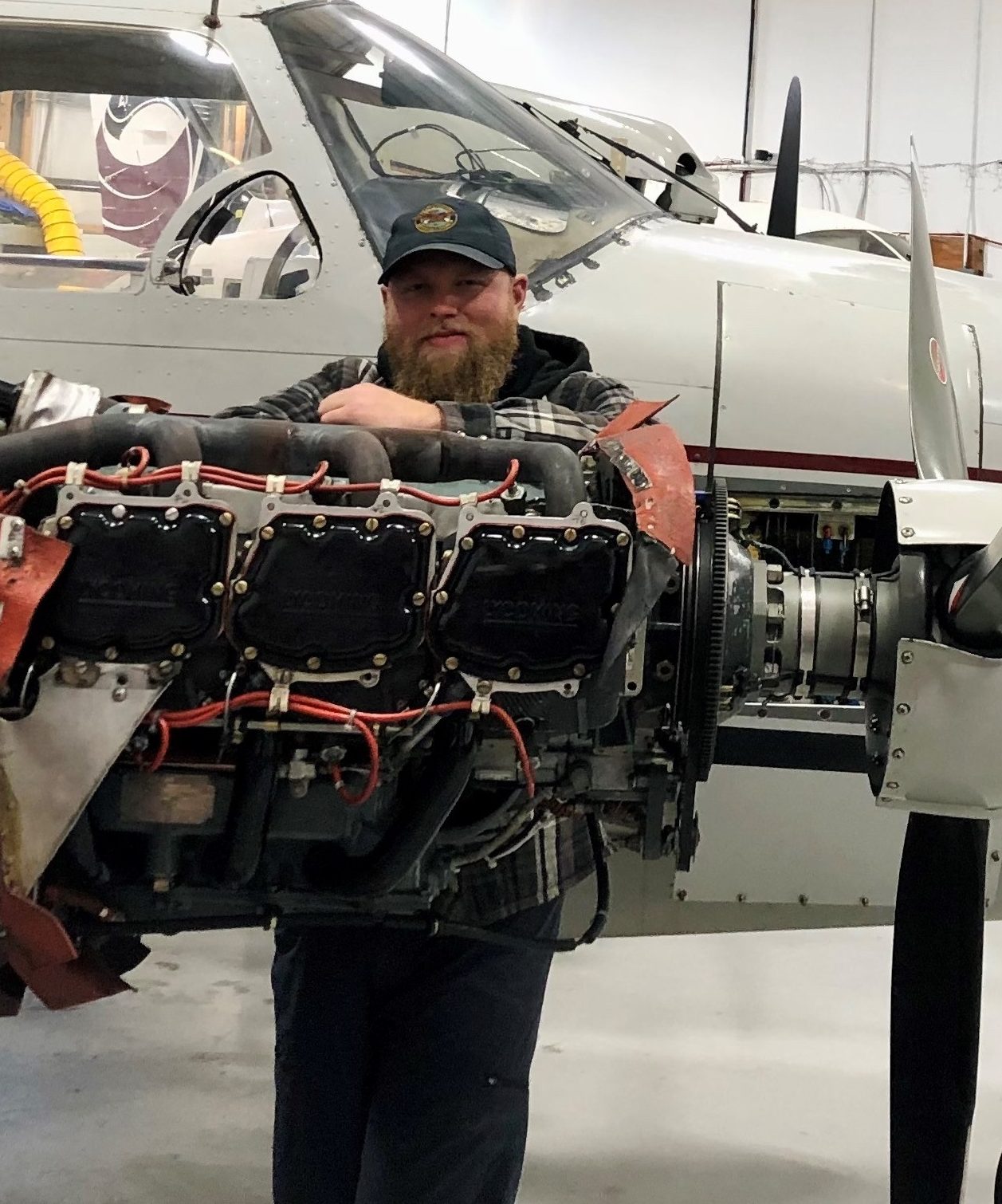 Josh Leupold - Aircraft Maintenance Engineer
Josh attended BCIT's AME Program in 2016 and graduated in 2018. Josh joined the Kîsik team in 2021, after several years of building invaluable experience working on the same piston-engine aircraft types that Kîsik operates. In his spare time, Josh enjoys riding dirt bikes and hitting the trails on some mountain bikes. During the winter you can find Josh in his workshop wrenching on multiple projects.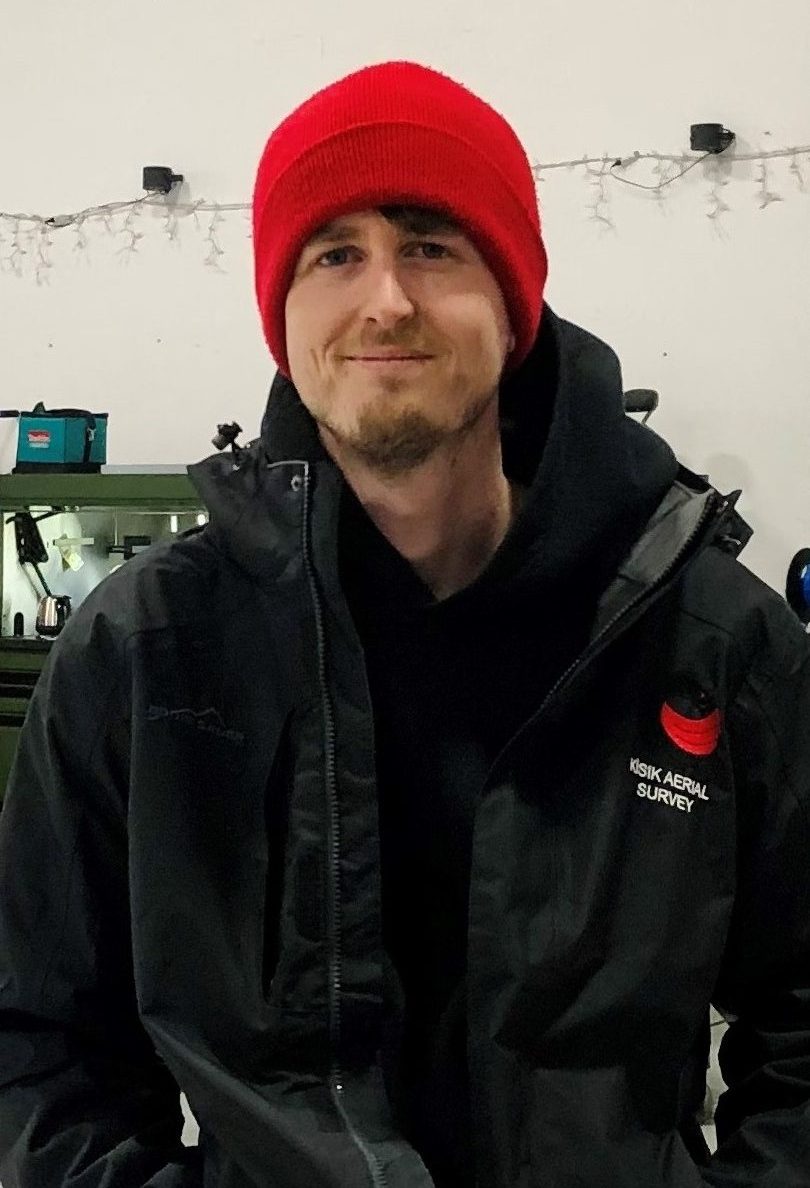 Sam Harries-Batkin - Apprentice Aircraft Maintenance Engineer
Sam moved to Canada from England in 2016 to continue his flight training, and now holds a valid Commercial Pilots License. When Sam was young, he raced motocross bikes around England and Wales and would help his dad with any motorcycle or mechanical projects he had. When not helping to maintain Kîsik's aircraft or parts inventory, Sam can be found making progress on his own bike projects or printing 3D parts at home for fun.